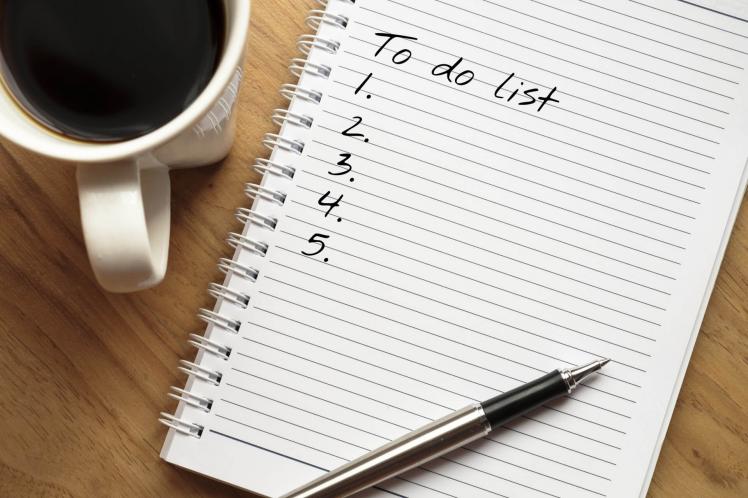 Equipment
Camera
Camera lenses
Flash
Video camera
Mobile phone
Radio/world receiver
Disc/walkman
Laptop
Batteries
Battery charger
(travel) alarm clock
Various
Glasses
Sunglasses
Glasses case
Contact lenses
Box for
Films
Memory cards digital camera
Towels
Handbag
Hip bag
Shoulder bag
Watch
Jewellery
Pets
Pet food
Necessities
House keys
Reserve keys
Suitcases
Ear plugs
Umbrella
Plastic bags
Bicycle
Bidon
Cycle helmet
Cycle maps
Cycling clothes
Bicycle pump
Cycling shoes
Bicycle panniers
Repair set
Spare parts
Camping
Barbecue
Extra tent
Inner tent
Boat/canoe/kayak
Outer tent
Camping guides
Cce/euro plug
Sheets/blankets
Gas burner
Gas bottle
Gas heater
Gas lamp
Groundsheet
Tent peg extractor
Hobby materials
Jerry can
Cable reel
Camping carnet
Camping chairs
Camping table
Cool box
Cooling elements
Pillows
Air bed
Air bed pump
Mattress
Mosquito net
Parasol
Parasol base
Paddles
Support planks caravan
Reserve bulbs
Reserve water pump
Reserve fuses
Reserve gas lamp mantles
Guy ropes
Sleeping bag
Support feet crank
Sports/games equipment
Guy ropes
Beach things
Tent brush
Tent hammer
Tent pegs
Tent poles
Rope
Extension cable
Adapter cable
Fluid for chemical toilet
Front tent/awning with accessories
Clothes pegs
Washing line
Windbreak
Torch
Check before departure
Oil level
Tyres, incl. reserve wheel
Windscreen cleaner
Coolant
Lights
Caravan weight
Weight on shaft
Children
Baby lotion
Buggy
Camping cot
Dummy
Baby bath
Cot
Children's cutlery
Children's clothes
High chair
Children's table
Baby food
Colouring/sticker books
Felt pens/pencils
Soft toy(s)
Comfort cloths
Books
Glue
Nappies
Maxi cosi child seat
Name plate
Paperclips
Travel cot
Bibs
Toys
Games
Baby sleeping bag
Safety pins
Eraser
Kettle
Water shoes
Rubber rings/wings
Walking
Drinking bottle
Compass
Rucksack
Binoculars
Hiking maps
Walking shoes
Hiking socks
Walking sticks
Penknife
During the journey
Rubbish bag
Books/magazines
Cassettes/cds
Food/drink
Notebook
Toiletries
Car sick bags
Puzzle books
Travel sickness pills
Language guides
Medical
Anti-mosquito spray/stick
Blood group card
Burn ointment
First aid bag
Instructions for use/leaflet medicines
Toxic sucker
Vaccinations
Vaccination book
Medicines
Medical passport
Medical information
Vaccination/health declaration pet(s)
Insurance documents
Health insurance card
Personal hygiene
Aftersun
Aftershave
Alcohol (disinfect)
Bath towels
Beauty case
Day cream
Shower gel
Eau de toilette
Hairdryer
Gauze (sterile)
Denture container
Hair brushes
Towels
Combs
Adhesive paste
Lady shave
Lipstick
Lotion
Sanitary towels
Make-up
Manicure set
Night cream
Battery charger
Other creams
Razor
Razor blades
Shaving lotion
Shampoo
Tampons
Toothbrushes
Toothpaste
Tiger balsam
Toilet rolls
First aid box
Contraceptives
Face flannel
Washing powder
Cotton buds
Handkerchiefs
Lotion
Soap
Sun cream/oil
Papers
Brochures holiday area
Foreign money
Cash
Cash toll money
Credit cards
Diving certificate
Own currency
Eurocheques
European accident statement
Valid identity cards
Valid passports
Copies identity cards
Copies passports
Copies equipment invoices
Travel books
Reservations
Driving instructions
Telephone cards
Traveller cheques
Insurance documents
Visa
Fish licence
Don't forget
Up-to-date traffic information
Address book
Bills to be paid (now)
Test equipment
Use up perishable food/drink
Confirm booking
Shopping for return home
Stationery/envelops/stamps
Rubber bands
Gas/water/electricity
Set mobile for abroad
Pet9s) welcome abroad?
Empty refrigerator
Cancel newspaper in time
Membership/entrance/discount cards
Write down credit card numbers
Hide valuables
Securities
Paper
Pens
Sellotape
Radio frequency world service
Scissors
Travel insurance
Cancellation insurance
Close windows/doors
Remove plugs from sockets
Telephone number
Anwb emergency centre
Banker
Destination
Family/friends
Telephone numbers related to loss/theft
Give holiday address to people at home
Heating down/off
Plant care
Post
Garden
Enough money on account?
Clear up rubbish
Who is looking after the house?
Clothes pegs
Dressing gowns
Hat/cap
Coats/jackets
Jogging trousers
Short trousers
Boots
Long trousers
Nightwear
Underwear
Shirts
Rain clothes
Shoes
Flip flops
Socks
Tracksuit trousers
T shirts
Tops
Jumpers
Summer coats
Swimwear
Food/drink
Washing-up bowl
Washing-up brush
Detergent
Cutlery
Tin opener
Shopping bag
Plates
Bottle opener
Cheese slicer
Plates
Kitchen paper
Rug beater
Coffee filters
Coffee pot
Coffee maker
Cups/mugs
Corkscrew
Matches/lighter
Pans
Pan holders
Pedal bin bags
Plastic bags
Serving spoons
Scouring sponge
Cutting board
Tea towels
Teapot
Thermos flask
Cloths
Containers
Bin bags
Kettle
Winter sports
Body warmer
Thick jumper
Gloves
Altitude meter
Compass
Cross-country ski equipment
Lip cream
Hat/cap
Passport photo for ski pass
Ski equipment
Ski goggles
Ski clothes
Ski shoes
Ski wax
Lock defroster
Snow goggles
Snow chains
Heat insulating clothing
Windproof clothing
Winter tyres
Winter clothing
Consumption
Potatoes
Butter
Bread
Sandwich fillers
(soft) drinks
Energy food/drink
Vegetables
Biscuits/sweets
Coffee
Tea
Coffee creamer
Herbs/spices
Milk
Tobacco/cigarettes
Sauces
Soup
Sugar
Meat
Salt
Caravan weight
Car tools
Roof box/rack
Wing mirrors
Shaft lock
Shaft weigher
Vehicle registration
Driving licence
Passport
Green card (insurance)
Car manual
Dealer lists (international)
Vignettes
Road maps
Warning triangle
Jack
Wheel nut wrench
Accident light
Tow cable
Start cables
Reserve
Reserve oil
Spare parts
Reserve bulbs
Reserve fuses
Windscreen cleaner